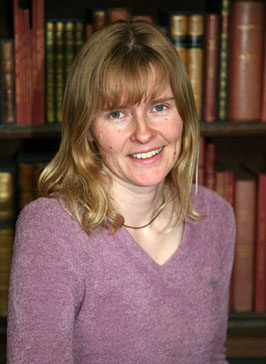 We can show how to get uniform, low temperature grown, CMOS compatible materials with excellent endurance and retention.
Short Biography
Judith Driscoll is a professor at the Department of Materials Science and Metallurgy at University of Cambridge and also a Royal Academy of Engineering Chair in Emerging Technologies. Her group's research is concerned with the nanoscale design and tuning of functional oxide thin film materials for energy efficient electronic applications. Their particular focus is oxide thin films owing to their wide range of functionalities and their stability. However, their compositions tend to be complex, defects are prevalent, and interface effects play a strong role. Also, for many applications device structural dimensions are required down to nanometre length-scales. Together, all these factors produce exciting challenges for the materials scientist.
Research field and activities
Thin films, nanostructuring and interfaces
Neural processing systemsArtificial Superlattice Structures
Heteroepitaxial nanocomposite films
Contact
Department of Materials Science & Metallurgy
University of Cambridge
27 Charles Babbage Road
Cambridge
CB3 0FS
United Kingdom
References
Hope MA, Björgvinsdóttir S, Halat DM, Menzildjian G, Wang Z, Zhang B, MacManus-Driscoll JL, Lesage A, Grey CP, Emsley L, Endogenous 17O DNP of Gd-Doped CeO 2 , accepted Journal of Physical Chemistry C, 2021.
Yun C, Webb M, Li W, Wu R, Dou H, Gao X, Dhole S, Zhang D, Wang H, Chen A, Jia Q, Wang H, MacManus-Driscoll JL., High performance, electroforming-free, uniform thin film memristors based on ionic ferroelectric NBT, J. Mater. Chem. C, https://doi.org/10.1039/D1TC00202C, March 2021; 9, 4522.
Lee OJ, Misra M, Wang H, MacManus-Driscoll JL, Ferroelectric/Multiferroic Self-Assembled Vertically Aligned Nanocomposites: Current and Future Status, APL Materials, APL Materials. March 2021; 9, 030904.
Huang J, Li W, Yang H, MacManus-Driscoll JL, Tailoring Physical Functionalities of Complex Oxides by Vertically Aligned Nanocomposite Thin Film Design, MRS Bulletin, Feb. 2021; 46, 159.
Di Martino G, Demetriadou A, Li W, Kos D, Zhu B, Wang X, de Nijs B, Wang H, MacManus-Driscoll JL, Baumberg J, Real-Time In-Situ Optical Tracking of Oxygen Vacancy Migration in Memristors, Nature Electronics. Oct. 2020; 3,687.
Hope M , Zhang B, Zhu B, MacManus-Driscoll JL, Grey C, O18 NMR showing enhanced ionic motion at interfaces in Ionic Thin Films, Chemistry of Materials. Aug. 2020; 32, 7921.
Chen A, Zhang W, Dedon LR , Chen Di, Khatkhatay F, MacManus-Driscoll JL, Wang H, Yarotski D, Chen J, Gao X, Martin LW, Roelofs A, Jia QX, Couplings of Polarization with Interfacial Deep Trap and Schottky Interface Controlled Ferroelectric Memristive Switching, Advanced Functional Materials. Aug. 2020; 6, 2000664.
MacManus-Driscoll JL, Wells M, Eom CB, Schlom DC, New approaches for achieving more perfect transition metal oxide thin films, APL Materials. March 2020: 8, 040904.
Cho S, Yun C, Tappernzhofen S, Kursumovic A, Lee SB, Lu P, Jia QX, Fan M, Jian J, Wang H, Hofmann S, MacManus-Driscoll JL. Self-assembled oxide films with tailored nanoscale ionic and electronic channels for controlled resistive switching. Nature Communications. Aug 2016;7:12373.
Lee S, Sangle A, Lu P, et al. Novel Electroforming-Free Nanoscaffold Memristor with Very High Uniformity, Tunability, and Density. Advanced Materials. Sep 2014;26(36):6284-6289.
Patents